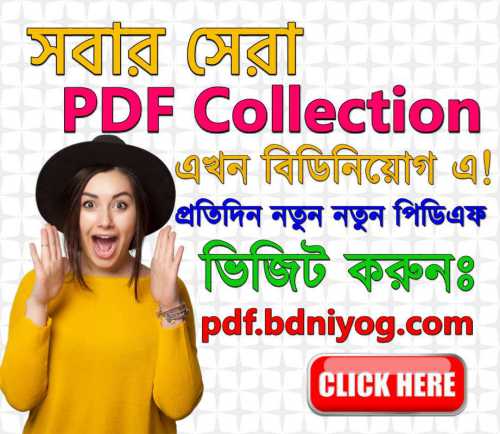 HSC Examination 2020 New Important Notice (Routine) | আবার কি পেছালো পরীক্ষা?
HSC Routine 2020 will be published on our website, Bangladesh education board official website www.educationboard.gov.bd and all the local daily newspapers & electronic media. HSC exam full meaning Higher Secondary Certificate examination, is a one of the largest exam in the Bangladesh.
HSC Exam 2020 Routine Update Latest
আমাদের ফেসবুক পেইজে লাইক দিন
'আগামী ১৫ জুলাই থেকে' এইচএসসি ও সমমানের পরীক্ষা শুরু হবে বলে ফেসবুকে যে রুটিন ঘুরছে তা সত্য নয় জানিয়ে আন্তঃশিক্ষা বোর্ড বলছে, এটা উদ্দেশ্যমূলকভাবে বিভ্রান্তি ছড়ানো হচ্ছে।
When HSC Routine 2020 will publish?
You can download HSC Routine as pdf file & image format from our website easily. The Higher Secondary Certificate, also known as HSC, is a public examination taken by students of Intermediate College in Bangladesh.
Download HSC Exam Notice 2020 Previous
BDNiyog.Com is a country's leading Job News Portal. All Kinds of Job Update, Chakrir Khobor, Niyog Update, Bangla Chakrir Khobor, Daily Jobs Update, BD Niyog, Bangla Government and Non-Government Job Update, SSC Result 2020, HSC Result 2020, All Admission Update, Job Result, Sokol Bisshobiddaloyer Update, JSC HSC SSC PSC Exam Suggestion, Question Solution of All Exam, Seat Plan Suggestion are here.
Write a Comment
সকল প্রকার কন্টেট ইন্টারনেট থেকে সংগৃহীত। কোনো প্রকার ভুলত্রুটির জন্য আমরা সরাসরি দায়ী নই। যদি কোনো সমস্যা বা অভিযোগ জানানোর দরকার হয় তাহলে আমাদের সাথে
যোগাযোগ করুন
। আমরা সর্বোচ্চ প্রাইয়োরিটী দিবো। যেকোনো কন্টেন্ট বিডিনিয়োগ যথার্থ অনুরোধে সরানোর অধিকার রাখে।