Admission
Mymensingh Engineering College Admission Circular 2020 Download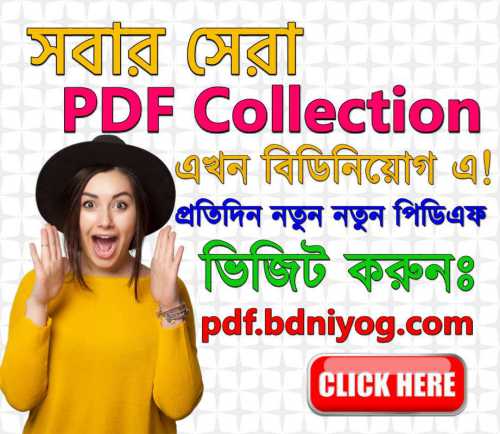 Mymensingh Engineering College Admission Circular 2019. MEC Admission Circular 2019-20. MEC Admission application will begin from September 22, 2019 last date of Application November 5, 2019. Mymensingh Engineering College Admission Result 2019.  Interested applicants are requested to apply for 4 years engineering degree under Dhaka University. Students can apply for 1st year B.Sc Engineering Course. More than 120 students will get chance for admission. MEC admission test will be held on November 29, 2019.
আমাদের ফেসবুক পেইজে লাইক দিন
MEC Admission Schedule & Routine:
MEC Application Period: 22/9/2019 to 5/11/2019
Application fee submit last date: 15/11/2018
Admission Test admit card download begin: November 15, 2019
Admission Test: 29/11/2019 at 10:00 am
Admission Merit List: within 7 December 2019
MEC Admission Test Result 2019:
MEC Undergraduate admission test result 2019 will publish within December 7, 2019.  Exam will be held on 100 marks question. 8% seat will be reserved for various quota. Final merit list will be available on website.
The admission test will be held at MEC College. Seat Plan will publish later. Applicants have to submit SSC/HSC original transcript within 7 days after class start.
Mymensingh Engineering College (Bengali: ময়মনসিংহ ইঞ্জিনিয়ারিং কলেজ) commonly referred to as MEC (Bengali: মইক) is a public undergraduate college in Mymensingh, Bangladesh, established in 2007. Mymensingh Engineering College is an elite institution for graduating in engineering disciplines in Bangladesh and affiliated with the University of Dhaka. This college was inaugurated by Minister Principal Motiur Rahman on 4 July 2009. It is one of the new and modern engineering colleges in Bangladesh. Postgraduate studies and more Engineering departments are going to be introduced soon. It is expected that Mymensingh Engineering College will be upgraded to a full-fledged public university soon and named: Mymensingh University of Engineering and Technology (MUET) .
In January, 2004, the then Finance Minister M. Saifur Rahman approved the Mymensingh and Sylhet Engineering College project and on 9th May, 2006 a budget of 56 crore was proposed for Mymensingh Engineering College project in the meeting of Executive Committee of National Economic Council (ECNEC). The two Engineering College project works continued from July, 2004 till June, 2007, which was handed over to the Educational Ministry right after. Also, within this process in 2005 on a meeting of Executive Committee of National Economic Council (ECNEC) during the revised Budget fixation for Sylhet Engineering College, the Minister also gave a hint about a plan to make these two Engineering College into Engineering University in near future. Mymensingh Engineering College started its journey with 60 students admitting in Electrical and Electronic Engineering Department on 4th July, 2009. After that, a project of 27 crore was taken in hand for development of Mymensingh Engineering College. At last, project works for Mymensingh Engineering College were fully completed in 2011. Also, another two departments i.e. Civil Engineering Department and Computer Science and Engineering Department are academically started from 2015 & 2018 respectively and now all the 3 departments are running their educational activities in full swing. Already 6 batches from Electrical and Electronic Department have graduated from this Engineering College.
সকল নিয়োগ পরীক্ষার রেজাল্ট, সার্কুলার, পাবলিক পরীক্ষা, বিশ্ববিদ্যালয় ভর্তির সকল তথ্য পেতে নিয়মিত ভিজিট করুন বিডিনিয়োগ.কম এ এবং আমাদের ফেসবুক পেইজে লাইক দিন
Write a Comment
সকল প্রকার কন্টেট ইন্টারনেট থেকে সংগৃহীত। কোনো প্রকার ভুলত্রুটির জন্য আমরা সরাসরি দায়ী নই। যদি কোনো সমস্যা বা অভিযোগ জানানোর দরকার হয় তাহলে আমাদের সাথে
যোগাযোগ করুন
। আমরা সর্বোচ্চ প্রাইয়োরিটী দিবো। যেকোনো কন্টেন্ট বিডিনিয়োগ যথার্থ অনুরোধে সরানোর অধিকার রাখে।