Admission
BSMMU B.Sc Nursing Admission Circular & Result 2020-21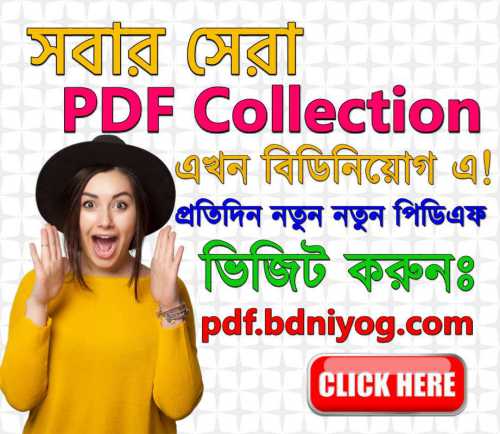 BSMMU B.Sc Nursing Admission Circular 2019-20. Bangabandhu Sheikh Mujib Medical University Admission circular 2019. BSMMU Masters of Science in Nursing Admission 2019. BSMMU B.Sc in Nursing Admission Result 2019. Students have to apply online and nursing admission application start October 27, 2018. BSMMU nursing admission application form submit last date November 28, 2019. Admission application form could be collect by free of cost. Sheikh Mujib Medical University admission test will be held on December 6, 2019. Download BSMMU BSc in Nursing Admission Circular 2018-2019. Exam will be held on MCQ type question.
আমাদের ফেসবুক পেইজে লাইক দিন
BSMMU Nursing Admission Test Schedule 2019-20:
Admission Application Start: 24/10/2019
Admission Application Closed: 28/11/2019
Eligibility: HSC 2018, 2019 pass student can apply
Exam Type: MCQ Question
BSMMU Admission Test Date: 6/12/2019
Nursing VIVA Exam date: 8/12/2019
Medical test date: 19/12/2019
Students who pass HSC in 2018, 2019 with Biology, They can apply for admission test. applicant who got less than GPA 2.5 in SSC & HSC exam, they need not to apply. Applicant must be unmarried and He/She is not allowed get marry during course period. Exam question is MCQ type and it will carry 120 marks. Web: www.bsmmu.edu.bd. BSMMU application have to made offline.
B.Sc in Nursing Admission Result 2019-20:
Application last date 28th November, 2019 and seat plan will be published after 25 November, 2018. Admission MCQ exam will be held on 6th December, 2019. Admission test question MCQ type. Total 120 marks for admission test. MSMMU Admission result 2019 will publish on December 6, 2019
Admission Test VIVA/Voice Exam:
Students who passed admission test successfully, they have to face VIVA exam. VIVA Exam will be held on 17th December, 2018. Students have to seat 20 marks VIVA exam. During VIVA exam, they have to carry original copy of certificate.
BSMMU B.Sc in Nursing Admission Circular 2019-20 (update 24/10/2019)
BSMMU Masters of Science in Nursing Admission Circular 2019 (update 7/3/2019)
BSMMU B.Sc Nursing Admission Circular 2018-19 (update 26/10/2018)
BSMMU B.Sc Nursing Admission Result 2017-2018
B.Sc in Nursing Admission Circular 2016-17 download
সকল নিয়োগ পরীক্ষার রেজাল্ট, সার্কুলার, পাবলিক পরীক্ষা, বিশ্ববিদ্যালয় ভর্তির সকল তথ্য পেতে নিয়মিত ভিজিট করুন বিডিনিয়োগ.কম এ এবং আমাদের ফেসবুক পেইজে লাইক দিন
Write a Comment
সকল প্রকার কন্টেট ইন্টারনেট থেকে সংগৃহীত। কোনো প্রকার ভুলত্রুটির জন্য আমরা সরাসরি দায়ী নই। যদি কোনো সমস্যা বা অভিযোগ জানানোর দরকার হয় তাহলে আমাদের সাথে
যোগাযোগ করুন
। আমরা সর্বোচ্চ প্রাইয়োরিটী দিবো। যেকোনো কন্টেন্ট বিডিনিয়োগ যথার্থ অনুরোধে সরানোর অধিকার রাখে।