Others
Prime Bank Limited Job Circular 2019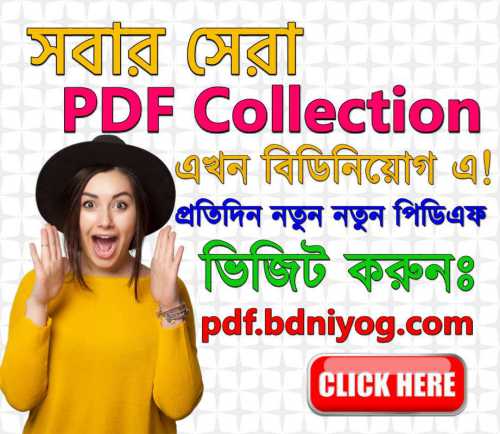 Prime Bank Limited Job Circular 2019. Prime Bank Job Circular 2019 has been published. On 11th September (Wednesday) 2019, will be the ending date of application. Prime Bank Job Circular 2019 related all information will be found in our website at Govtjobcircular.com as well as Prime Bank Limited official website.
On 26th August (Monday) 2019 was the starting date of apply in Prime Bank Limited Job Circular 2019. Finishing date of applying will be on 11th September (Wednesday) 2019.
Prime Bank Limited Job Circular
আমাদের ফেসবুক পেইজে লাইক দিন
Prime Bank Limited is one of the leading private commercial banks in the country and the proud recipient of numerous awards from ADB, NCSR, ICSP, ICAB, ICMAB and SAFA for its published accounts & reports, operational excellence and transparency in consecutive years. This success has been achieved through the contribution and enthusiasm of our motivated employees. The Bank is now looking for experienced candidate for the following position:
Govt. Job Circular 2019
Education Job Circular 2019
Bank Job Circular 2019
Prime Bank Limited Job Circular 2019
Organization Name: Prime Bank Limited
Job Title: Team Head — ATM Switching & Cards System, IT Infrastructure & Planning
Job Circular Publish Date: 26th August (Monday) 2019.
Application Deadline: 11th September (Wednesday) 2019.
Job Category: Private Bank.
Job Location: Dhaka in Bangladesh.
Type of Employment: Full time.
Compensation & Benefits: As per Bank's policy.
Above Position will be offered to the deserving candidate depending on experience and competencies.
Major Roles and Responsibilities:
Manage E-Commerce System, Debit card Switching system, Credit card management system along with merchant Integration.
Manage NAC & HSM Systems, payment ecosystem integration with call center.
Provide end to end solution maintenance and application support related with payment eco-system.
Test vendor provided update & patch and deploy in production & follow the proper change and document management.
Ensure On-time delivery of change request by business.
Ensure On-time delivery regarding any type of regulatory changes (e.g. NPSB integration).
Ensure On-time delivery regarding any standard related changes (e.g. PCI-DSS and Other Information security related standard).
Implement Multi-factor authentication, Bio metric authentication, contactless card along with payment brands compliance requirement.
Investigate different issues, root cause analysis and provide solution regarding ADC payment ecosystem.
Implement payment brand provided mandate like VISA, Master Card, JCB, China Union Pay mandates. • ATM, CDM, Cash Recycler & POS vendor management and Troubleshooting.
Solve issues through working with all different Internal/External stakeholders.
Provide different types of data for business analysis.
Script writing to fetch data from database as per business requirement.
Job Requirements:
Minimum B.Sc-in-Engineering degree in CSE/ EEE/ ECE/ ETE from reputed university with satisfactory academic track record. Master's degree is preferred.
Minimum 08 years' experience in Alternate Delivery Channel field of E-Commerce I POS gateway I ATM Switching application support.
Clear concept of Acquiring solution, Card management system, switching solutions, transaction life cycle.
Knowledge of ISO Message specification & PCIDSS.
VISA, Master Card, Payment Brand reconciliation, dispute management and rules regulations.
Detail knowledge of E-commerce / POS functionalities.
Sound experience on DB scripting in oracle& DB2.
Basic knowledge of programming in C#, PHP, Java.
Basic understanding of encryption technologies, Core Banking Software.
Excellent interpersonal skill and Strong communication skills (both oral and written).
Critical thinking, skeptic judgment and proactive decision making.
Cross-cultural sensitivity, flexible worldview, emotional maturity and physical stamina.
All Job Exam Date, Admit Card & Seat Plan Download 2019
All Job Exam Result Download 2019

Apply Process of Prime Bank Limited Job Circular
How to Apply: Interested and eligible candidates can apply for the positions at the following ink: httplIcareer.primebank.com.bd/career/joblist.html
N.B: Only shortlisted candidates will be called for recruitment / assessment. Any kind of persuasion in the recruitment process will lead to disqualification of the candidate. The Bank reserves the right to accept or reject any or all of the applications without assigning any reason whatsoever.
Get all Bank Jobs Circular 2019 from our Website very easily. We will publish all update information about Prime Bank Limited Job Circular 2019. So keep visiting our website at get more updates at govtjobcircular.com.
The post Prime Bank Limited Job Circular 2019 appeared first on Govt Job Circular.

Write a Comment
সকল প্রকার কন্টেট ইন্টারনেট থেকে সংগৃহীত। কোনো প্রকার ভুলত্রুটির জন্য আমরা সরাসরি দায়ী নই। যদি কোনো সমস্যা বা অভিযোগ জানানোর দরকার হয় তাহলে আমাদের সাথে
যোগাযোগ করুন
। আমরা সর্বোচ্চ প্রাইয়োরিটী দিবো। যেকোনো কন্টেন্ট বিডিনিয়োগ যথার্থ অনুরোধে সরানোর অধিকার রাখে।