Job Circular
Others
৪০ হাজার টাকা বেতনে নিয়োগ দিতে চলেছে আশুগঞ্জ পাওয়ার স্টেশন কোম্পানি লিমিটেড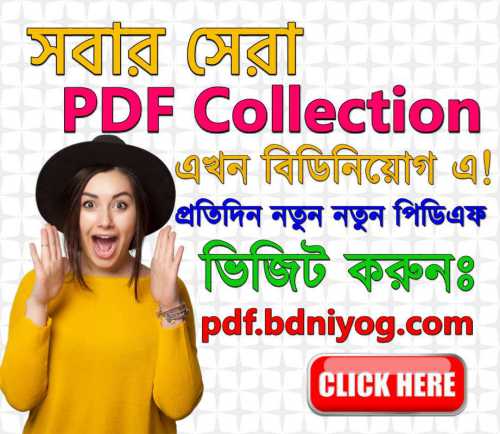 প্রতিষ্ঠান
আশুগঞ্জ পাওয়ার স্টেশন কোম্পানি লিমিটেড
পদ
সাব- অ্যাসিস্টেন্ট ইঞ্জিনিয়ার (সিভিল)
পদসংখ্যা
আমাদের ফেসবুক পেইজে লাইক দিন
০১টি
বেতন
৪০,০০০/- টাকা
আবেদনের শেষ সময়
২৫ আগস্ট, ২০১৯
আবেদনের নিয়মসহ বিস্তারিত জানতে নিচের বিজ্ঞপ্তিটি দেখুন

সব সময় চাকরির খবরের আপডেট পেতে ক্লিক করুন এখানে।


ওয়াইএসআই বাংলা জবসে আজই আপলোড করুন আপনার সিভি। রেজিস্ট্রেশনের জন্য ক্লিক করুন এই লিঙ্কে।

Ashuganj Power Station Company Ltd.
Ashuganj Power Station Company Ltd. is a Government owned public limited company and the largest power hub in Bangladesh. The present total power (electricity) generation capacity of its 08 units is 1690 MW. As a part of the Power Sector Development and Reform Program of the Government of Bangladesh (GOB) Ashuganj Power Station Company Ltd.
(APSCL) has been incorporated under the Companies Act 1994 on 28 June 2000. The Registration No. of APSCL is 40630 (2328) /2000. Ashuganj Power Station (APS) Complex (with its Assets and Liabilities) had been transferred to the APSCL through a Provisional Vendor's Agreement signed between BPDB and APSCL on 22 May 2003.
All the activities of the company started formally on 01 June 2003. From that day the overall activities of the Company along with operation, maintenance and development of the Power Station are vested upon a Management Team consisting of the Managing Director, the Executive Director (Engineering), the Executive Director (P & P) & the Executive Director (Finance).
According to the Articles of Association of the Company, 99.99% of total shares is held by BPDB and restof the shares are distributed among Ministry of Finance, Ministry of Planning, Power Division, MOPEMR & Energy Division Electricity generated in this power station is supplied to the national grid and it is distributed to the consumers throughout the whole country through the national grid. This power station plays a significant role in the national economic development by generating more than 15% of total demand for electricity in the country.
In this power station, Natural Gas from Bakhrabad Gas Distribution Company Ltd. is used as fuel. Water from the Meghna is used through in-take channels for steam generation and cooling of generated steam. Used water (for cooling) is again thrown into the Meghna river through discharge channels. It is known that about 36,000 acres of land of Ashugan,Sarail& Brahmanbaria Upazilla are irrigated by this water.
সুত্রঃ উইকিপিডিয়া।
The post ৪০ হাজার টাকা বেতনে নিয়োগ দিতে চলেছে আশুগঞ্জ পাওয়ার স্টেশন কোম্পানি লিমিটেড appeared first on YSI Bangla Blog.

সকল নিয়োগ পরীক্ষার রেজাল্ট, সার্কুলার, পাবলিক পরীক্ষা, বিশ্ববিদ্যালয় ভর্তির সকল তথ্য পেতে নিয়মিত ভিজিট করুন বিডিনিয়োগ.কম এ!
Write a Comment
সকল প্রকার কন্টেট ইন্টারনেট থেকে সংগৃহীত। কোনো প্রকার ভুলত্রুটির জন্য আমরা সরাসরি দায়ী নই। যদি কোনো সমস্যা বা অভিযোগ জানানোর দরকার হয় তাহলে আমাদের সাথে
যোগাযোগ করুন
। আমরা সর্বোচ্চ প্রাইয়োরিটী দিবো। যেকোনো কন্টেন্ট বিডিনিয়োগ যথার্থ অনুরোধে সরানোর অধিকার রাখে।