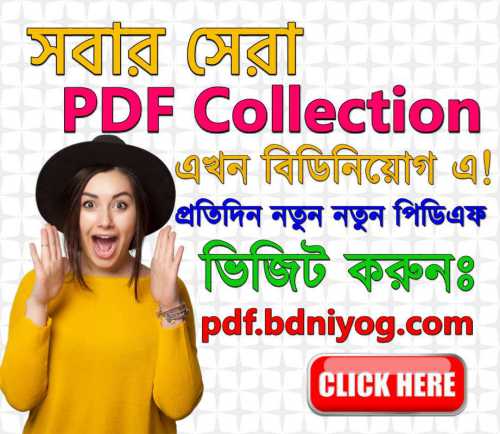 On 29/07/19, Power Grid Company of Bangladesh Limited (PGCB) Job Circulars 2019 had been published. PGCB Job Circular 2019 details available here. Interested candidates can find all information concerning Power Grid Company of Bangladesh Limited Job Circular 2019 from our website at also.
Concerned applicant can apply in PGCB Job Circular 2019 from 29/07/19. Applying time will be ongoing till 22.08.2019.
PGCB Job Circular 2019 Bangladesh
Power Grid Company of Bangladesh Limited (PGCB) issue job circular in Jluy, 2019 for Bangladeshi people. There is circular for 1 designations. Interested candidates can apply in PGCB job circular. But they have to maintain all rules, regulations & conditions.
PGCB Job Summary
Origination Name: Power Grid Company of Bangladesh Limited (PGCB).
Department: Bangladesh Power Development Board (BPDB).
Ministry: Ministry of Power, Energy and Mineral Resources or Ministry of Energy.
Job Position: Company Secretary
Application Time Start: 29.07.2019.
Application time limit: 22.08.2019.
Educational Qualification: Master Degree.
Details Information of PGCB Job Circular 2019
Power Grid Company of Bangladesh Ltd (PGCB), entrusted with the responsibility of operation, maintenance and development of National Power Grid, invites applications from Bangladeshi citizens for appointment against the position of Company Secretary.
Name of the Designation: Company Secretary
Salary Scale: Basic Pay: Tk. 1,02,000/- (House rent allowance: 60% of basic )
Qualification & Experience:
At least Master Degree in Public Administration/ Management/ Law/ MBA (Finance/ Accounting/ HRM) from any university recognized by Govt. & UGC. Chartered Secretaries (CS) Preferable,
No third Division/Class or equivalent at any stage of the academic career shall be acceptable. Candidates passed in the grading system must possess at least a CGPA 3.5 of on a scale of 5.0 and a CGPA 2.5 on a scale of 4.0 and passed in the conventional system (lass/division) must possess at least 2nd class/division,
At least 3(Three) years of experience in senior position in the relevant field the employee),
At least 15 years work experience in the relevant field of which 4 years in generation/ transmission/distribution utilities desirable,
Must demonstrate strong participatory leadership ability,
Able to demonstrate knowledge in Company Laws, TQM, Corporate Governance and Strategic Management will get preference,
Must have strong communication skill in English (written & oral) including computer literacy,
Conditions may be relaxed for experienced Candidates,
For the above position the basic salary, house rent, medical and other allowances, full time transport will be provided as per PGCB Pay Scale-2016. In addition to the above company pays two festival bonuses and Bengali new year allowance (20% of basic) in a year, provides contributory provident fund, group insurance, leave encashment, annual increment, gratuity etc. as per service rule of PGCB.
Terms & Conditions:
To apply for the above position the maximum age limit will be 57 (fifty seven) years. Age would be calculated on 22/08/2019.
Applications accompanying Bio-Data, three passport size photographs, attested photocopies of all educational and experience certificates, NID, citizenship certificate and pay order Tk. 2000/- (Two thousand only) in favor of Power Grid Company of Bangladesh Ltd. should be reached to the General Manager (P&A), PGCB Bhaban (3rd floor), Avenue-3, Jahurul Islam City, Aftabnagor, Badda, Dhaka-1212 on or before 22.08.2019.
Candidates employed in Govt./Semi Govt./Autonomous organizations or any Govt. owned organizations have to apply through proper channel
The appointment will be made as permanent post for contractual basis initially for a maximum period of five years where maximum age limit will be 60 years.
The service contract will be renewable up to the age of 60 years subject to the satisfactory performance as per service rule of PGCB.
The authority of PGCB reserves the right to cancel the circulation and no explanation for such action will be provided to the applicant.
Candidates who applied before through previous circular Memo No-27.21.0000.201.02.19. 2112, Date: 11.04.2019 need to apply again for his recandidature but need not to issue pay order.
If any fake declaration is found in any level of screening the authority reserves the right to cancel the candidature of that applicant.
আমাদের ফেসবুক পেইজে লাইক দিন
———————————————————————————————————————–
Name of Designations: Technical Assistant
No. of Posts: 150
Salary Scale: 14500
Grade: 15th
Educational Qualification: SSC or SSC (vocational) with trade course.
Age: Maximum 18 to 30 years old. But for freedom fighter & physical disable quota, it will be 32 years old.

We will publish all update information relating to PGCB Job Circular 2019 Power Grid Company of Bangladesh Limited in our website. So keep visiting our website.
Write a Comment
সকল প্রকার কন্টেট ইন্টারনেট থেকে সংগৃহীত। কোনো প্রকার ভুলত্রুটির জন্য আমরা সরাসরি দায়ী নই। যদি কোনো সমস্যা বা অভিযোগ জানানোর দরকার হয় তাহলে আমাদের সাথে
যোগাযোগ করুন
। আমরা সর্বোচ্চ প্রাইয়োরিটী দিবো। যেকোনো কন্টেন্ট বিডিনিয়োগ যথার্থ অনুরোধে সরানোর অধিকার রাখে।