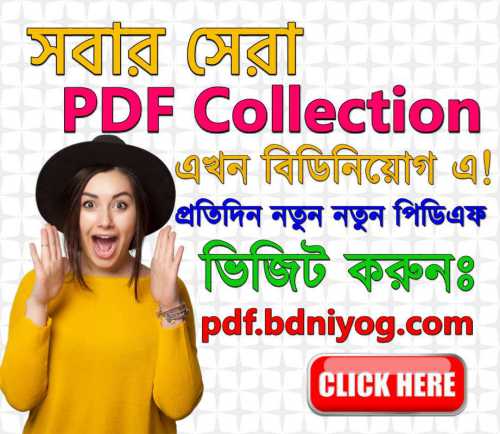 HSC Result 2019 All Education Board | HSC Result With Marksheet. HSC (Higher Secondary School Certificate) Result 2019
will be published in the Third Week of July 2019. In the history of Bangladesh, the first woman and new education minister Dr. Depu Moni has handed over the result to our honorable prime minister Sheikh Hasina at 10.00 am and will publish at 12.00 pm. The education of backbone of a nation. So, the present prime minister of Bangladesh is very education friendly. Every year she allows a lot of budget for education sector.
She wants each citizen of Bangladesh will be well educated and self-dependable. For this reason, the primary education of Bangladesh has been compulsory and all students are given scholarship though the poor brilliant students can continue their study well. Moreover, she pays scholarship for degree and hons. level students from her own fund. As a result education rate has increased and decreased unemployment rate.
When will publish H.S.C Result 2019:
H.S.C result will be published on 17th July, 2019. Education minister Dr. Dipu Moni has told to the 'Prothom Alo' that this year H.S.C result will be published 2nd or 3rd week of July as like as last year. Generally, the result has published within 60 days after the examination over. By this way, H.S.C result 2019 will be published on 17th July, 2019. The result will be available on the Govt. approved official website https://ift.tt/1sl4HQ8.
Shot Information About Examine, Center and College:
This year, H.S.C examination started on 2nd April under 10 education board (8 generals, 1 Bangladesh technical and 1 Madrasah education board) by same time, in whole country and. Total 12,18620 examines appeared in this examination that was 5,000 more than last year. The male were 6,64106 and female were 5,64,514.
Ways To Do better in H.S.C Exam.
আমাদের ফেসবুক পেইজে লাইক দিন
We know that to follow a daily routine is a way to do better in all exam. So that the examine can revise hole subject easily before exam start. 13 subjects have been studied in H.S.C level. A student should make a routine and follow it properly before three months ago of the exam start. After finishing his course, he should sit for trail exam. Write down important questions answers with mark. It will be boring to do same work for long time. So, a student should take part many kinds of sports and should take rest. At the result his health will be fit and mind will be fresh. At the exam hall, he should keep his head cool and should read the whole question paper very well. Then he will start to write with easy answer. Fine and clear hand writing is essential to get better marks in the exam. Another factor is marks and it's time distribution. A student should complete is job within given time. At the end he should revise his whole answer paper. Before given back you need to check your roll and registration no.
How to check Result via online:
In present time people are totally dependable on internet in the world. The people of Bangladesh are not so far behind. Internet is very easy and popular media to get result. By using it you can get result with mark sheet. How can you get result by internet, it's rules are given below.
For Example Provide Below By Jpeg image:
Firstly go on www.educationboardresults.gov.bd
2nd'ly select your exam as "HSC/Alim Exam Result"
3rd'ly type your Roll Numbers in Roll No. input box.
Then Select your passing year.
Finlay click on "Get Result" button.
Now you can see your result with your information.
How Can You See Result from Mobile phone by SMS System :
Mobile phone SMS is a popular media to get result. You can get result with mark sheet easily by sending SMS with education board, roll no and exam year to a particular number. The result will be got by the SMS of teletalk SIM operator or another SIM operator. Each SMS will be charged 2.44 tk (SD, SC, Vat).
For Example Provide Below By Jpeg image:
SMS Method Format: HSC First 3 letters of Board Name Roll Number 2019 & send this at 16222 Number.
For Example: HSC DHA 4154652 2019
If you are a students of Technical or Alim then you can follow other SMS format. For that, you can follow our "HSC Result Check by SMS 2019" article.
Grading System in H.S.C Exam:
Generally, examine and his parents are anxious with result and correct grading system. They think that what will be the grade if he get how many marks and what marks make A, B, C, D grade. What marks will be A+ or golden A+ . We can get all confusion questions answer by the grading point table that given below.
In Bangladeshi education system pass marks are 33. Each subject has 2 parts and pass marks are 66. (For example Bengali 1st part= 20 and 2nd part = 46 total marks 66 = pass) If anyone get 6 A+ and 7A, his result is GPA 5 . Otherwise A+ in all subjects is GPA 5 (golden). In H.S.C level the scholarship will be given by total marks among the students who get GPA 5.
For Example Provide Below By Jpeg image:
Dhaka Board H.S.C Result 2019: www.dhakaboard.gov.bd
Dhaka education board is the biggest education board in Bangladesh and it is a capital city board. As like as previous year this year a largest number of students have sat for exam under this board. In the year 2019, 1 lak 33 thousand and 217 students appeared that is 4 percent more than last year. The percentage of passing was 72.69 in last year and GPA 5 were 55 thousand. We hope that the result will be better this year and Dhaka board will be able to continue this goodwill. Vikarun Nessa Noon school and college, Notodam college, Dhaka Ideal school and college, Mirpur Bangla college, Samsul hoque school and college are the major college under the Dhaka education Board.
Rajshahi Board H.S.C Result 2019: https://ift.tt/2xLOMXb
The education city called Rajshahi education board is the 2nd largest board according to it's good result. This year 70 thousand 313 students have appeared under this board. Last year, Rajshahi board got 1st position in Bangladesh. 82.73% was passed and 33thousand got GPA 5. This year, they are hopeful for good result. The result will be published on official website…. . Rajshahi college, Bogra Azizul Hoque college, Pabna Adward college, Rajshahi new Govt. college are the major college under this board.
Chittagong Board H.S.C Result 2019: www.bise-ctg.gov.bd
The port city and industrial city Chittagong education board is the 3rd largest education board in Bangladesh. This year 36 thousand 213 students have sat for examination. It is 1 thousand 3 students more than last year. Last year the passing rate were 67.74 and GPA 5 were 3 thousand 12 students. The chairman of Chittagong board Hasanuzzaman has said that the result will be better than last year. The main colleges under this board are Hat hazari college, Nasiruddin college.
Chittagong Education Board Official Website: www.bise-ctg.portal.gov.bd
Chittagong Education Board Mobile SMS Method: HSC CTG Roll Number 2019
Dinajpur Board H.S.C Result 2019:
The passing rate of last year and the number of students Dinajpur is the 4th biggest education board in Bangladesh. Under the Rangpur division from the Dinajpur We hope that the result will be better than previous. The result will be published on official website…. education board 39 thousand 123 students have appeared in 2019 H.S.C. examination.
Camilla Board H.S.C result 2019:
According to the number of students Comilla board is 5th position. 29 thousand 214 students have seat for examination the year 2019 that 2.10% more than last year. We believe that the result will be better this year. The major colleges under this board Comilla Victoria college, Saddat college which is ranked top 10 in Bangladesh (According to 2018 result).
Sylhet Board H.S.C Result 2019
The land of Shaha Jalal, Sylhet education board is little behind from others education board in Bangladesh. Passing rate was lowest among all the board last year. The chairman of Sylhet board has said that this year H.S.C exam had finished in peace. He has expected that the result will be better than last year. This year 29 thousand 500 students have sat for examination from Sylhet board. Hzarat Shahajalal college is the one of the best college.
Sylhet Education Board Official Website: www.sylhetboard.gov.bd
Sylhet Education Board Mobile SMS Method: HSC SYL Roll Number 2019
Barisal Board H.S.C Result 2019
Barisal is a land of paddy, rivers and canals. At the South part of Bangladesh, from Barisal education Board 36 thousand 231 students have appeared this year. The passing rate was 72.34 and 6 thousand 13 students got GPA 5 from this board last year. The result will be given on their official website at 2.00 pm. Notable colleges are Sayed Zafor Ullah college, Modonmohon School and college under this board.
Barisal Education Board Official Website: www.barisalboard.gov.bd
Barisal Education Board Mobile SMS Method: HSC BAR Roll Number 2019
Jassor Board H.S.C. Result 2019
Jassore board is north-west side of Bangladesh under the Khulna division As like as Royal Bengal Tiger Jassore board is famous for it's result. In year 2019, 28 thousand 673 students have appeared. BL college is one of the famous college under this board. The result will be given it's official website.
Jessore Education Board Official Website: www.jessoreboard.gov.bd
Jessore Education Board Mobile SMS Method: HSC JES Roll Number 2019
BTEB (Bangladesh Technical Board) Result 2019 :
Bangladesh Technical Education is an efficiency and realistic education system. Taking technical education one can be self- dependable ………Normally weak students take this type education. Because the students who pass from technical board they get benefit to the university admission. As like previous year this year a huge number of students have appeared. Total 57 thousand 275 students have sat for examination this year that is 5 thousand more than last year. 12 thousand 75 students got GPA 5 last year.
Vocational/Tecnical Education Board Official Website: www.bteb.gov.bd
Vocational/Tecnical Education Board Mobile SMS Method: HSC TEC Roll Number 2019
Bangladesh Madrasah Board H.S.C Result 2019 :
To spread religious education Bangladesh Madrasah Education Board is playing a important role. A huge number of students appear under this board every year. 70 thousand 500 students have sat for H.S.C examination this year. In the year 2018 the passing rate was 82.66 and GPA 5 were 7 thousand 12 students. The chairman of this board has said that this year the result be better than last year. The result will be published on official website.
Madrasah Board Alim Education Board Official Website: www.bmeb.gov.bd
Madrasah Board Alim Education Board Mobile SMS Method: ALIM MAD Roll Number 2019
HSC Result Re-security/Board Challenge system:
In H.S.C level one can challenge his marks or can apply to recheck his examination paper. Recheck notice will be given within 2/3 days after the result and this process will be continuing in short time. Admission for higher education starts After HSC. Mainly the student who is not satisfied with their result applies for recheck.
For Example Provide Below By Jpeg image:

Those who failed or did the test
In the last few years, the number of students who have dropped in SSC exams are more. The news came to the news of some of those students who were frustrated, frustrated, and used to commit suicide. One of the main causes of suicide in adolescence-youth is to get tested. Life is never a comedy for anyone, nor does it happen, sometimes the tragedy came down.
Life is an endless stream of success-failure changes. Failure to do one work is not the end. It is foolish to commit suicide for this. After the failure of the test or any failure, someone becomes mad, someone explodes with a severe negative emotion (they try to commit suicide), and there is only a temporary offset. Any kind of emotional reaction will depend on many factors, psycho-social factors.
Those who have failed or failed in the examination, they are good to remember, many successful and famous people of the world could not do so well in studies. Among them are former British Prime Minister Winston Churchill, scientist Charles Darwin, Steve Jobs, Bill Gates, and Einstein.
Those who fail or do, they have to do
Those who have failed or failed to do the test:
1. Do not be overly panic-this is not the end of life, and you have not failed alone. There are many more ways to open.
2. Failure to become frustrated, upsetting, angry, angry, dirty, and the usual thing to be overwhelmed Give yourself some time to go to this 'mourning' – take a break. Good grease of all the wounds of time.
3. You're feeling very bad now. Surely, something bad will happen in the future. So evaluate the event from a larger perspective, think creatively, what do I have to do to get the same as I want?
4. Do not define yourself with a failure-failure is an event. No man fails, some of his efforts, work can fail.
5. If you can show, you can deal with any failure, then nobody will remember that you failed.
6. You can not avoid some events, but you will see it from any perspective, and you can control what kind of reaction you have in it.
7. Do not disassociate yourself- Keep family, friends and people all together. Dirt, humiliation, will not put trouble Stay in touch with loved ones. Just as you will depend on yourself, so rely on well-wishers.
8. Take care of yourself – like what you like, increase social contact, sleep well, eat nutritious food, exercise. Make a list of where to get help from and from whom.
9. Emotions will not be 'bottled'. Reveal these properly.
10. Think, you lost alone? Everyone is disliking, ignoring, scolding or moving away for this loss? If you look at it, many are sympathetic and sympathetic towards you.
11. Do not make the incident a horror – it is not possible for me to stand up or blame ourselves too much.
12. Be hopeful even in the midst of a broken wall. Fear, create a positive mindset of what you want to achieve without focusing on fear.
13. Think about the reasons for the failure – what happened, write all the details, find out the possible solutions, find out what can be the obstacle.
14. Life will continue after the event-it failed, it does not mean that it is the hour of resurrection. Life-world will continue as before. You will change, life will change-nothing will be different. In the same way your misery will not last long. Look up and stand up, keep on walking a little.
15. There are psychological help pages written online, we can read them (we have a group named "Be Possible Be Happy" on Facebook, we regularly post inspirational posts).
Preventive measures:
Failure, disaster, so that our children can not easily tinker and fail to break, they must build their mental structure firmly, firmly; To increase the tolerance of frustration; Increase emotional flexibility, and be able to stand up quickly after injury or disaster, be able to turn around.
What parents need to do:
1. Have to take care of the child. Give them the opportunity to grow in their supportive environment.
2. That can not be done so that their self-confidence is not ruined. It is necessary to mix in the outer environment so that their communication skills, problem solving skills, and the ability to control intense emotions and emotions are created.
3. To achieve long-term goals, children should be taught to be perseverant. In spite of the failure, despite the severe obstruction, despite adversity, continuing efforts for years and continuing to continue the life cycle, the mentality should be developed.
4. Parents, family responsibilities are to create a realistic view of the child. In many cases, we have set up so-called GPA-5, unrealistic and unnecessary goals that are set in the examinations, and we set them on their minds. They have to be removed. Children should be assisted in positive re-evaluation of unfavorable conditions. How many positive evaluations of frustrated children help after evaluation? If not yourself, take them to the experienced psychologists.
5. And above all, creating mental hardness in the child-which will help them to overcome all adversity.
5 important suggestions for admission testers
1. Disagreements between your wishes and family wishes:
2. Where is it better to read?
'Quality demands, not quantity'
3. Will the mind give priority or conscience?
"Trust your instincts and make judgments on what your heart tells you. The heart will not betray you. "
– David Gemmell
4. The courage to take risks:
"Take risks. If you win, you will be happy; If you lose, you will be wise. "
5. Do not fear to win!
Michelle Obama While delivering a lecture at a university in London,
"You can not make decisions based on fear. You have to remind yourself that you have to do it. "
What should we do before the HSC examinations till the admission test?
One of the most important examinations to turn around is the HSC Examination Entrance Test. The test comes after the trial, the only decision you have taken that can change the whole scenario of your whole life. We started dreaming about ourselves as subconscious from our childhood and were waiting to see when that time will come when it will be seen as a realistic transformation.
Once we reached all the steps, we reached the doorstep. But a wrong decision at this time could throw our life down into the great ocean of despair!
This time before the admission test, they all fall into a little bit hesitant – what to do now, what to do or what to do with these questions are good. After HSC examinations, many of the valuable periods are wasted in many of these problems by plugging themselves into these questions. Today's writing is for them.
The headline question may be 95 percent of students and their parents are worried about the mother's heart. Thinking about the results after HSC exams, you should decide on which direction you will go. If you are a student of a human or business school, then your decision is very simple and you have to be admitted to any university. And if you are a science graduate student, then you have to make a technical decision. If there is no good GPA, it is better to set goals for engineers or other universities because of the huge number of HSC and SSC results in medical admission tests. If you do not take this decision from the very beginning, then your result is likely to get worse.
Now the question will come in any coaching? In response to this question, I will say that the admission tests of universities have taught you much about board books in the last 12 years of education and depending on your general knowledge. Most of the questions are on very basic topics that the students simply avoid. Because if you do not know the details of these things for getting 'A +', but these details are much more useful for higher education. As a result, a lot of 'A +' students got down after examining the admission tests. So during this time you have to practice very carefully and regularly. If you can do this work in the house then you do not have to go to any coaching. If someone is unable to do so, then I will advise you in any coaching that does not have the meaning of service. Those who guide you to your fast till you are admitted. However, it is difficult to find coaching. Wherever you are admitted (coaching), remember that the knowledge or information you need to know for getting admission in higher education institutions will earn from them. In particular, the possibility of getting a chance to get the chance of boys or girls who can afford to do this work. Girls in the city are very aware of the girls.
Many people waste their time after the coaching classes after coming to the city or without the obligation of the school college. When you do not get a chance, if you close your eyes, you will see that the main reason for not getting a chance is to waste your time. If you do not expect the results of HSC as well as others, it reduces learning by frustrating. It also creates obstacles for you to be admitted to your desired higher education institute.
In the end, in every case of war, going forward with courage, concentration, perseverance and patience, success will come to you. Today, the chatter that sounds sweet to you, and you will be able to digest this chat with your friends when you will be able to digest Hajamula. So, evaluating this timetable very seriously and making the preparations in the right way will make you feel like going to the war.
Write a Comment
সকল প্রকার কন্টেট ইন্টারনেট থেকে সংগৃহীত। কোনো প্রকার ভুলত্রুটির জন্য আমরা সরাসরি দায়ী নই। যদি কোনো সমস্যা বা অভিযোগ জানানোর দরকার হয় তাহলে আমাদের সাথে
যোগাযোগ করুন
। আমরা সর্বোচ্চ প্রাইয়োরিটী দিবো। যেকোনো কন্টেন্ট বিডিনিয়োগ যথার্থ অনুরোধে সরানোর অধিকার রাখে।