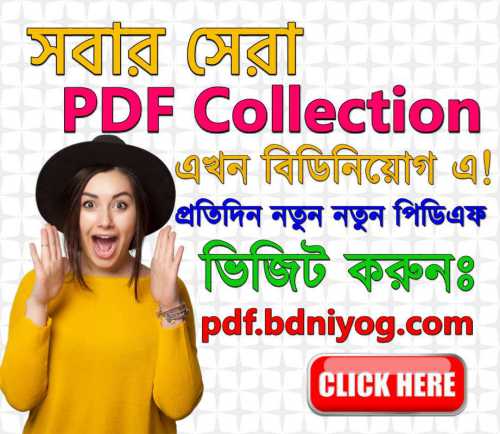 40th BCS MCQ Result 2019 – Published
has been published on My website Bpsc A long age ago completed 40th bcs preliminary mcq exam, according 3rd may, 2019 on 10am take this exam, At the same time all district in Bangladesh. This year attended a huge numbers of candidates this number was 4laks over record in bsc exam history country point review. We know bsc is a 1st class exam and jobs is also for Bangladesh point review, this year mcq preli total mark was 200, but previous preli exam mark was just 100! Now all of participated examiners are looking and asking when published 40th bcs mcq preli exam result? When 40th Bcs Result 2019 will publish? When 40th Bcs Result 2019 will be declared? 40th BSC Result 2019. Bangladesh Public Service Commission (BPSC) 40th BSC results will be released by PSC of Bangladesh Public Service Commission (BPSC) for Bangladesh Civil Service (BCS). The 2019 40th BSC exams will be held in the month of May 2019.
And also announced written exam date, We know doing have a excited nes for all, about result And cut marks, we know result is a part of exam, but bcs exam result is a not only path of exam, it is challenge, reputation, pressure, and value of hard working study price, Now we are talk to about result published date, D. Mohammad Sadiq, Director General (Additional Secretary) At BPSC say our this year participated more then 4laks candidates so take a time to see exam note paper perfectly, we hope result will published before Eid- Ul- Fiture before going a gov vacation. Specially i say, don't take a tension, because mcq exam end now time to prepared for written before exam, the time is very short, just hand a 2month probably. You can find the full details about 40th BCS MCQ Result 2019 – Published Date here.
40th BCS MCQ Preli Result 2019 – Published
Organizational Name: Bangladesh Public Service Commission (BPSC)
Result Type: MCQ Preliminary
Exam Date Was: 3rd May, 2019
Exam Time Was: 10.00 AM to 12 PM
Total Vacancy: 1903
General Cadre: 465
Technical Cadre: 568
General Education cadre: 870
Assistant Teacher Trainer-33
Application Start Date Was: 30 September, 2018
Application Deadline Date Was: 11 November, 2018
Official Website: www.bpsc.gov.bd
Result Published Date: 25th, July, 2019


Total Passed in MCQ For Written Exam: 20277
40th BCS MCQ Preliminary Exam Result 2019 – See below With Jpeg Image:
আমাদের ফেসবুক পেইজে লাইক দিন
40th BCS MCQ Preli Exam Result 2019
40th BCS MCQ Preliminary Exam Result 2019 will publish soon here 2019, after officially published, Then Available Here. 3rd May, 2019 BPSC Authority Completed MCQ Preliminary Exam And Held To Written Exam Date. We Know All Of Candidates Are Reaching Exam Result With Online, And Asking Me By A Facebook Post At Our Official Fan Page And Group. Now All Of Candidates Are Wait For MCQ Result And Written – Viva-voice Exam Date, And Also Attend Preparation. BPSC Is a Big Non-Government Authority In Bangladesh. For Next Updates about Bangladesh Public Service Commission (BPSC) Written, Viva Exam Date jobs circular, Vacancy Notice, Exam Result or Admit card Download. You want To All Jobs Exam Result, Any Information. Well Stay with Us All time, Because we are Published all Jobs Circular, Application Form, All Exam Date & Time, Jobs Question
Write a Comment
সকল প্রকার কন্টেট ইন্টারনেট থেকে সংগৃহীত। কোনো প্রকার ভুলত্রুটির জন্য আমরা সরাসরি দায়ী নই। যদি কোনো সমস্যা বা অভিযোগ জানানোর দরকার হয় তাহলে আমাদের সাথে
যোগাযোগ করুন
। আমরা সর্বোচ্চ প্রাইয়োরিটী দিবো। যেকোনো কন্টেন্ট বিডিনিয়োগ যথার্থ অনুরোধে সরানোর অধিকার রাখে।